SAVE: Community Energy Coaching Programme

"The Neighbourhood Economics team's expert knowledge and their passionate approach have been invaluable to Scottish and Southern Energy Power Distribution. Their understanding of social value and how it can solve major economic, social and environmental concerns has helped us focus how we engage with our stakeholders now and plan for the future."
Alex Howison, Innovation Programme Team Manager, Future Networks, Scottish and Southern Electricity Networks
Project Details
Building upon our successful Enterprise Coaching Programme, we have been working over the past few years with Scottish and Southern Electricity Networks to deliver a Neighbourhood Coaching Programme within trial communities in the Solent area.  The 'Solent: Achieving Value from Efficiency' (SAVE) programme running from 2014–2019 is an integrated stakeholder and community engagement research programme aimed at achieving sustainable behaviour change in terms of reduced energy demand in areas with limited network capacity thus avoiding the need for expensive network reinforcement.  The Neighbourhood Economics team's experience in working within both the corporate sector and local communities to deliver win/win solutions has been a key factor in our appointment as a partner in this research trial along with DNVGL and Southampton University.
Greater Manchester Police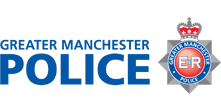 "Addressing issues associated with CSE and youth engagement, Neighbourhood Economics has been instrumental in setting the parameters for successful and lasting collaboration between key stakeholders."
Dave Kelly, Programme Manager, GMP
Project Details
In the light of recent high profile cases associated with child sexual exploitation, GMP are building upon the work of the 'It's not OKAY' campaign and Anne Coffey MP's 'Real Voices' Report to create an accessible channel for communication between young people and the agencies concerned for their welfare and protection – the CTZN mobile app.  Neighbourhood Economics is commissioned by GMP as part of the multi-agency programme to deliver the business plan to underpin the venture's long-term sustainability.
The Energy Innovation Centre

"The energy sector is in the midst of tremendous technological and cultural change with exacting demands being placed on operators by the regulator Ofgem. As part of the EIC network, Neighbourhood Economics has proved itself as an extremely valuable expert in sustainable stakeholder engagement which is about more than just compliance with regulation. In ground-breaking work with some of the largest network operators over the past two years, the Neighbourhood Economics team has been able to show how creating social value through meaningful community empowerment can be fundamental to improving business performance."
Denise Massey, Chief Executive, The Energy Innovation Centre
Wrexham Enterprise Initiative

"We are very pleased to be working closely with the Neighbourhood Economics team on this project, building upon productive working relationships developed over recent years."
John Gallanders, Chief Officer, AVOW
Project Details
This is a 2 year, Welsh Government funded research project in Wrexham aiming to find new ways of working in communities to promote entrepreneurship and self-employment.  In the process we will help in exploring aspirations for change at both the personal and community level which might translate into workable business ideas.  In addition, we shall be delivering a similar pilot project in HMP Berwyn.
[